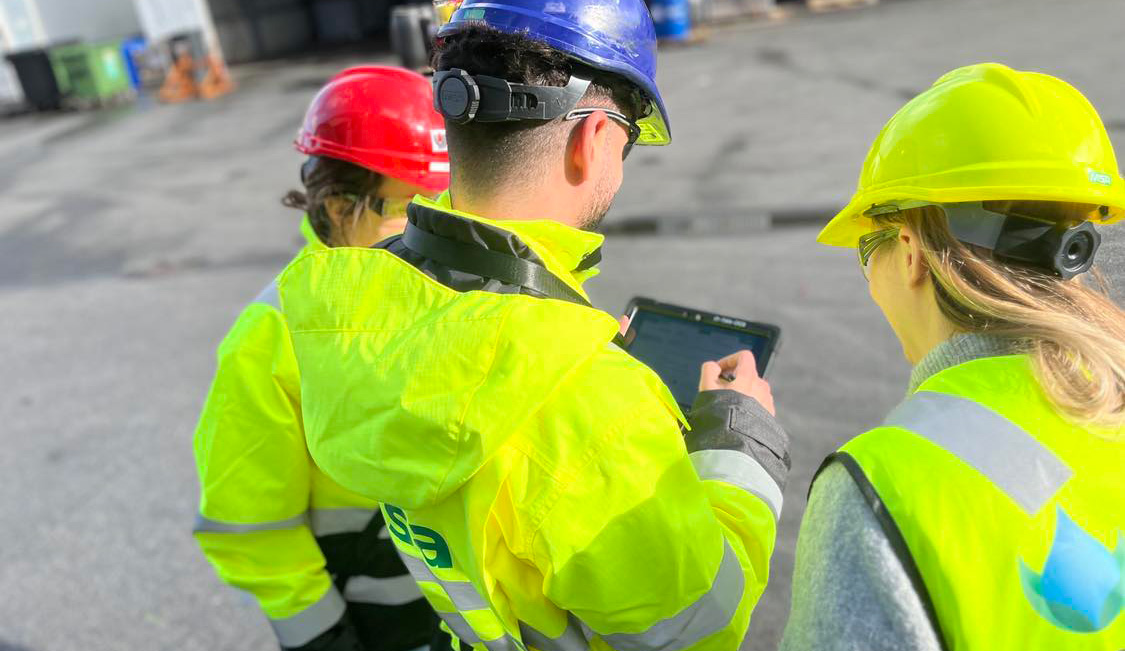 16.-17th of November - from 9:00
SAR AS is well represented at the Hazardous Waste Conference 2023! We are proud to participate and contribute to discussions shaping our industry. SAR takes the stage, and there will be interesting presentations by our CEO Tor Olav Schibevaag, It- and Digitalization Manager Alisa Smerdova, and Environmental Manager Håvard S. Nateland.
The topics of their presentations are:
From waste to value through digital transformation (Tor Olav and Alisa)

Thursday, November 16th - 14:50 - 15:10.

Credibility of data sheets (Håvard)

Friday, November 17th - 14:20 - 14:50.
SAR always aims to keep up with the latest trends but also to be an innovative company that prioritizes knowledge sharing to drive the industry forward. This is a unique opportunity for us to engage in exciting discussions, build networks, and exchange expertise. This has great value for us and will benefit our customers and partners.
SAR is seeking contact with industry professionals, potential collaborators, and customers in need of environmental services or advice.
If your company needs a collaborator and support to address environmental and waste challenges, as well as stay updated on state requirements and guidelines, we are ready to help. Keep an eye out for SAR representatives at the conference and feel free to contact us to explore how SAR AS can be your partner in establishing and developing sustainable waste solutions. Together, we create a greener future.
https://www.sargruppen.no/no/tjenester
The annual conference is organized by the Norwegian Association for Hazardous Waste (NFFA), which once again delivers an exciting and content-rich program. Community safety and preparedness, digitalization of the waste industry, as well as fire and fire prevention, are some of the particularly important and central topics for the industry that will be highlighted.
https://www.farligavfallskonferansen.no/program/
Contact information to our representatives at the conference:
Alisa Smerdova, IT & Digitalization Manager, Mobil +47 909 59 484, alisa.smerdova@sargruppen.no
Håvard Solheim Nateland, Environmental Manager, Mobil +47 47 67 32 52, haavard.nateland@sargruppen.no
Bjørn Erik Bjerk, Business Development Manager, Mobil +47 940 38 424, beb@sargruppen.no
Nina Øglænd, Commercial Director, Mobil +47 40 20 21 70, nina.oglaend@sargruppen.no
We look forward to meeting you!