Our goal with this series of articles is to introduce SAR's departments, spanning from Hammerfest in the north to Stavanger in the south. We aim to present the unique features and characteristics of each department, and how our collaborative efforts enable our customers to create value from their waste.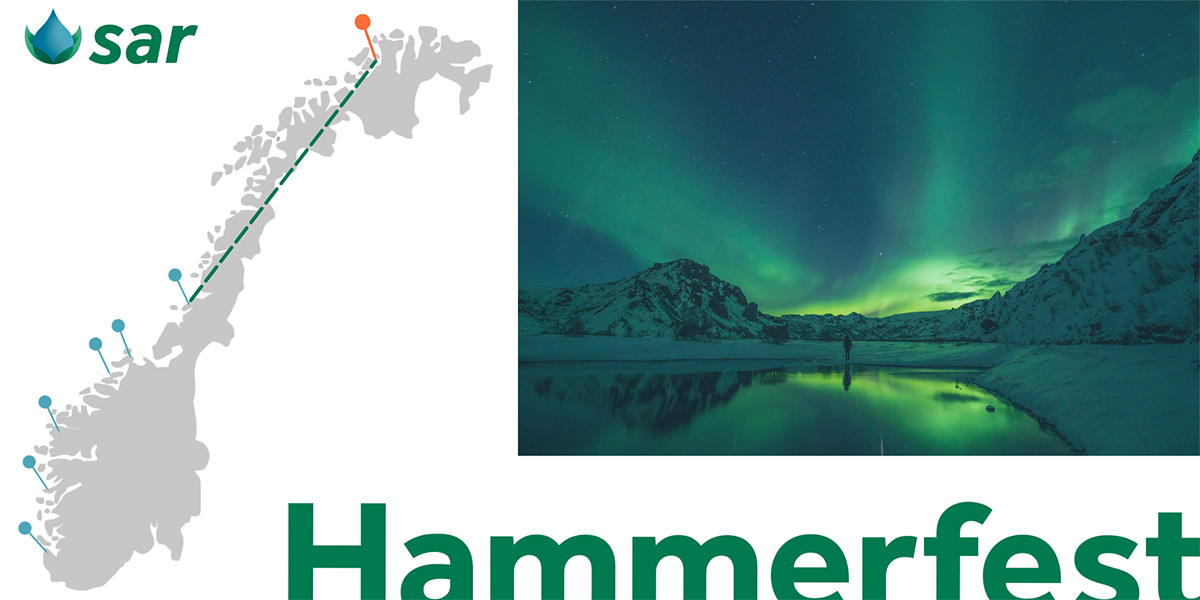 Sustainable Waste Management in the North
Just ten minutes' drive from Hammerfest city center, towards a mighty mountain wall in Leirvika, lies SAR Hammerfest's waste management facility. The facility is located next to Polarbase and ASCO base, where we have our own reception areas for waste. At Polarbase, we also lease areas for storage tanks and for our TCC treatment plant. Our location near these bases is beneficial for both SAR Hammerfest and its customers, allowing for rapid transport of waste from offshore operations to our facility. At SAR Hammerfest, we handle between 15,000 and 20,000 tons of waste annually
Sustainable treatment solutions
The waste is primarily sourced from both land-based industries and offshore operations. The offshore industry generates hazardous waste, commercial waste, slop, and drill cuttings - the latter being contaminated fluids and sediments from drilling activities in the North Sea.
It is crucial to treat these waste types to prevent environmental harm when they are returned to nature or enter other lifecycles. On the other hand, most of the waste from land-based industries arises from public building projects like hospitals and schools.
SAR is responsible for managing the waste and preserving its value through recycling, creating new products, or repurposing it for other uses. Ultimately, the primary aim is to prolong the lifespan of materials while ensuring they are not disposed of incorrectly.
Drill Cuttings: is waste material consisting of rock cuttings that are drilled out from boreholes and are contaminated with drilling fluids used in drilling operations. SAR recovers oil from KAKS, which can be reused.
Slop: is a mixture of residual drilling fluids, chemicals, wash water, and other liquids generated during drilling.
TCC: TCC (Thermomechanical Cuttings Cleaner) is one of the most commonly used thermal desorption techniques for treating drill cuttings.
Greener and safer
At the heart of our mission is effective communication and facilitation, which ensures that our clients have a firm grip on their waste, leading to sustainable and economical waste management. We achieve these objectives by good cooperation and communication, where providing expert advice and facilitating great waste solutions are the key to success.
Collaborating with customers and partners is vital to achieve optimal recycling and reuse rates, which benefits all parties involved and promotes environmental sustainability.
Many waste types - different lifecycles
The waste that we receive at our Hammerfest facility will be processed at location or prepared for transportation to other SAR facilities or other treatment companies. While most of the operations are pre-planned, it is crucial to have a collaborative approach across all SAR facilities to ensure adequate capacity and ensure safe and effective waste management, regardless of the waste type.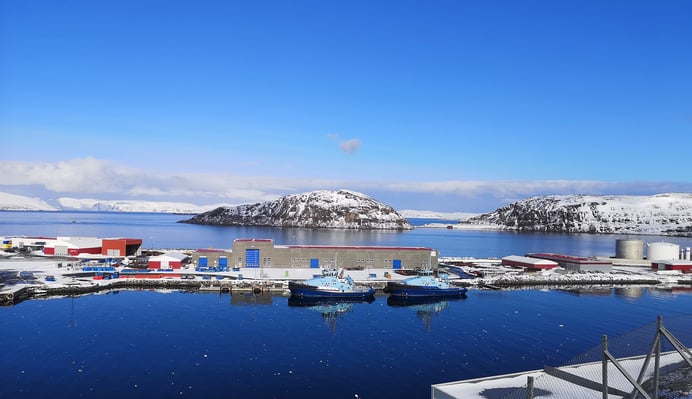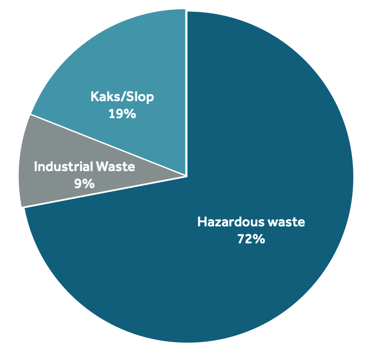 The history and the opportunities
SAR Group established a department in Hammerfest in 2003, initially providing waste services related to the Snøhvit plant's development at Melkøya. SAR moved to Leirvika in Rypefjorden on the mainland in 2005. In 2013, SAR was delighted to relocate to new, modern facilities more suited to their various activities. The SAR Group is still happily established in a modern industrial park with several exciting actors surrounding them.
Trine Eliassen, SAR's new department manager in Hammerfest, joined SAR in August 2017 as an operational manager. After taking a year of maternity leave, she has returned to her new position as department manager. Trine is enthusiastic about safeguarding customers' valuable resources, taking care of nature and the environment, and creating positive development and results for the company and the region.
To achieve the company's goals, Trine relies on her talented colleagues on the team. Her professional journey serves as a great example of the professional development opportunities available at SAR.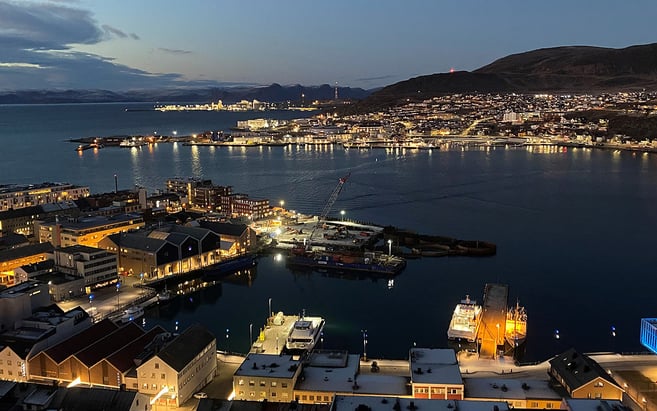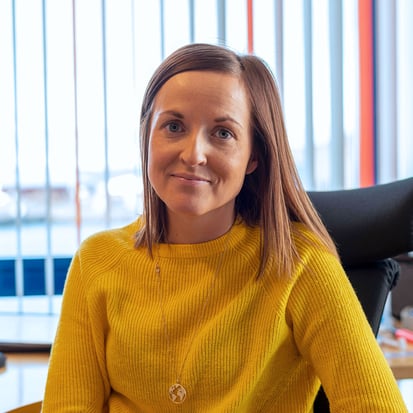 Image: Trine Eliassen, the department manager, shared that "Hammerfest is a close-knit community where everyone knows each other. We collaborate with almost everyone in Leirvika, both in terms of space and facilities."
Values, Wind, and Weather
Hammerfest has around 11,000 inhabitants. At 70.7 degrees north, it is the world's northernmost city. It is a city with a long and sometimes turbulent history, but always growing. Here, people endure a lot of weather and wind, but can also experience incredible nature and ecological diversity. The area has great natural resources both at sea and on land.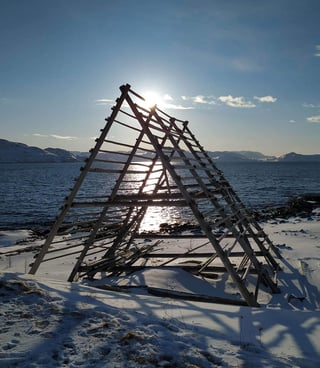 Due to the harsh climate that can be encountered in the north, there is a very high focus on arctic expertise in Leirvika. The employees agree that the weather can be a challenge in their workday, but they have learned to handle it in a good and safe manner. The safety of the employees is the highest priority in all operations, and therefore, there are very strict routines for handling, transporting, and placing different types of industrial waste in the areas.
Sometimes, itis so much wind, that it is not safe to perform certain tasks, such as those carried out on top of a tank. Then, effective task reprioritization is used until it subsides. This ensures the safety of the employees, maintains good flow in customer deliveries, and minimizes negative consequences of downtime.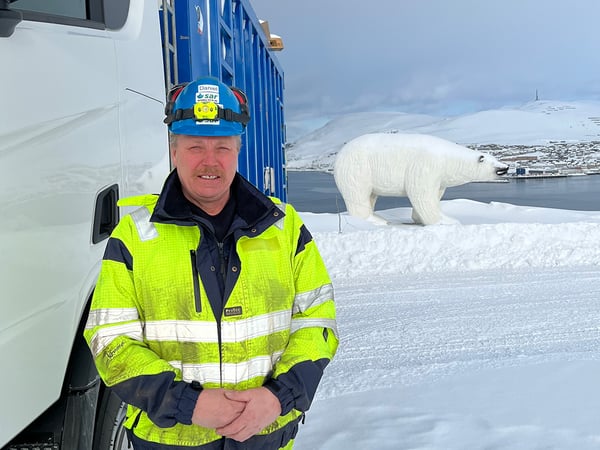 "What I like best is meeting pleasant customers and colleagues, and that I get to be at many different places during the workday. It's great that the work is very varied." - Daniel Liland, driver.
The department possesses an extensive collection of vehicles and equipment. They have, among other things, the only supersucker in Finnmark. A supersucker has the capacity to suck up most wet and dry masses. In addition to cleaning oil tanks and grease traps, it can also suck up and blow shingles, gravel, and Leca over long distances. It can also suck up insulation in old houses and dry cement. Additionally, it serves to blow shingles into crawl spaces of cooperative housing and facilitate drainage around homes.
Safety while transporting goods is always a top priority, whether it involves utilizing partners or operating our own vehicles. It is worth noting that we are involved in the "Trygg Trailer" project, established by the Norwegian Public Roads Administration, to promote safety in transport.
Unique work environment - versatile expertise
At Hammerfest, we have a team of 20 employees representing different countries across Scandinavia and other parts of the world, including Denmark, Sweden, and Syria. This creates a unique, enjoyable, and enriching work environment for our staff. We recognize the importance of sharing experiences, which is why we provide accommodation options, especially when seeking expertise and resources from other SAR departments, such as SAR in Sandnessjøen. Hospitality is highly valued in Hammerfest, and colleagues from other SAR departments appreciate our warm reception.
Our employees enjoy a positive professional and social environment. The cozy canteen with a friendly atmosphere and high degree of openness serves as an ideal gathering spot. It is a place where employees exchange professional insights and personal experiences, as well as engage in casual conversations. Indeed, our workplace is constantly bustling with tasks and activities, making it an exciting and dynamic work environment.
Supports positive initiatives in the region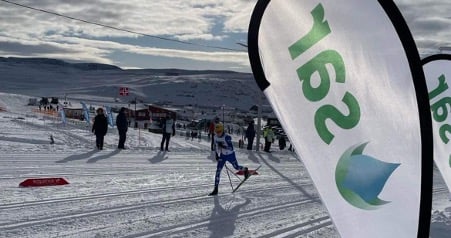 SAR Hammerfest collaborates with teams and associations.
In March 2023, the Norwegian Nordic Ski Championships were held in Hammerfest with 280 participants and an estimated total of 500 visitors. SAR sponsored the event.
SAR - Your partner in waste management services
At SAR, we are proud of the responsibility we take for our customers, the local community, and our partners. We hope that our travel blog has provided some extra insight into our operations at SAR Hammerfest.
New and existing customers are welcome to contact us if you have any questions or wish to use our services.
Together, we will find the best solutions: Greener and Safer!
Next time, we're heading to Sandnessjøen, so sign up for our newsletter to catch our entire journey.