Today, April 28, is World Day for Safety and Health Day at Work.
In SAR, we want to mark this by making our followers aware of this.
The annual
World Day for Safety
and Health at Work on 28 April is organized by the
United Nations International Labor Organization (ILO), and
promotes the prevention of occupational accidents and diseases globally.
It is an awareness-raising campaign intended to focus international attention on the magnitude of the problem and on how promoting and creating a safety and health culture can help reduce the number of work-related deaths and injuries.


How do we work in SAR to ensure safety and health for our employees?
To embrace the World Day for Safety and Health at work, means that we care and work to ensure that all employees are safe at work and come home safely to their loved ones. We do this by describing all critical processes, having procedures with associated checklists for all work that has a risk in it, and conducting "SJA" (safe job analysis) with involved parties if an assignment is to be carried out for which we do not have a prepared procedure.
SAR has implemented the
9 life-saving rules
issued by the IOGP (International Association of Oil & Gas Producers). Many people around the world lose their lives in work accidents. Most could have been avoided if simple safety rules had been observed.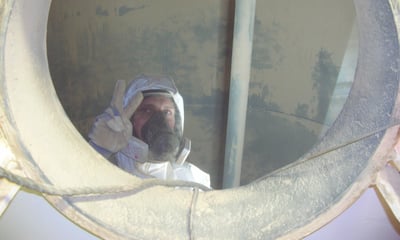 SAR has also selected 6 of the UN's sustainability goals that we will focus on:
(#3) Good health
(#4) Good education
(#8) Decent work and economic growth
(#9) Innovation and infrastructure
(#12) Responsible consumption and production
(#17) Collaborate to achieve goals
We have made these sustainability goals our own and said something about what it means for SAR. SAR is a transparent and open organization, with several arenas for interdisciplinary open dialogue between all levels.
Read more about how SAR works with sustainability.
Employees are encouraged to make suggestions for improvement, and are involved where routines are prepared and risk assessments are carried out that are relevant to their work.
SAR has a slogan: Security - responsibility - respect.
Read more:
9 life-saving rules - What do these rules mean to you?
---
Verdens dag for sikkerhet og helse på jobb
I dag, 28 april, er det verdens dag for sikkerhet og helse på jobb.
I SAR ønsker vi å markere dette med å gjøre våre følgere oppmerksom på dette.
Verdens dag for sikkerhet og helse på jobb arrangeres av FNs internasjonale arbeidsorganisasjon (ILO) og har som mål å sette søkelys på hvor viktig det er å forebygge ulykker og sykdommer i arbeidslivet.
Hva betyr dette for SAR og hva gjør vi for å oppnå dette?
Jo – det betyr at vi bryr oss og jobber for at alle ansatte skal være trygge på jobb og komme trygt hjem til sine kjære. Dette gjør vi med å beskrive alle kritiske prosesser, ha prosedyrer med tilhørende sjekklister for alt arbeid som har en risiko i seg, og å gjennomføre SJA (sikker jobbanalyse) med involverte parter dersom det skal gjennomføres et oppdrag som vi ikke har en utarbeidet prosedyre for.
SAR har implementert de 9 livreddende reglene som er gitt ut av IOGP (International Association of Oil &Gas Producers). Mange mennesker verden over mister livet i arbeidsulykker. De fleste kunne vært unngått om enkle sikkerhetsregler ble overholdt.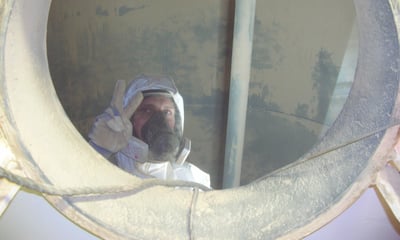 SAR har og valgt ut 6 av FN's bærekraftsmål som vi vil fokusere på:
(#3) God helse
(#4) God utdanning
(#8) Anstendig arbeid og økonomisk vekst
(#9) Innovasjon og infrastruktur
(#12) Ansvarlig forbruk og produksjon
(#17 Samarbeid for å nå målene
Disse bærekraftsmålene har vi gjort til våre egne og sagt noe om hva det betyr for SAR. SAR er en transparent og åpen organisasjon, med flere arenaer for tverrfaglig åpen dialog mellom alle nivåer.
Les mer om hvordan SAR jobber med bærekraft.
Ansatte oppfordres til å komme med forbedringsforslag, og involveres der det utarbeides rutiner og gjennomføres risikovurderinger som er aktuelle for deres arbeid.
SAR har et slogan: Sikkerhet – ansvar – respekt.
Les mer: 9 livreddende regler - Hva betyr disse reglene for deg?