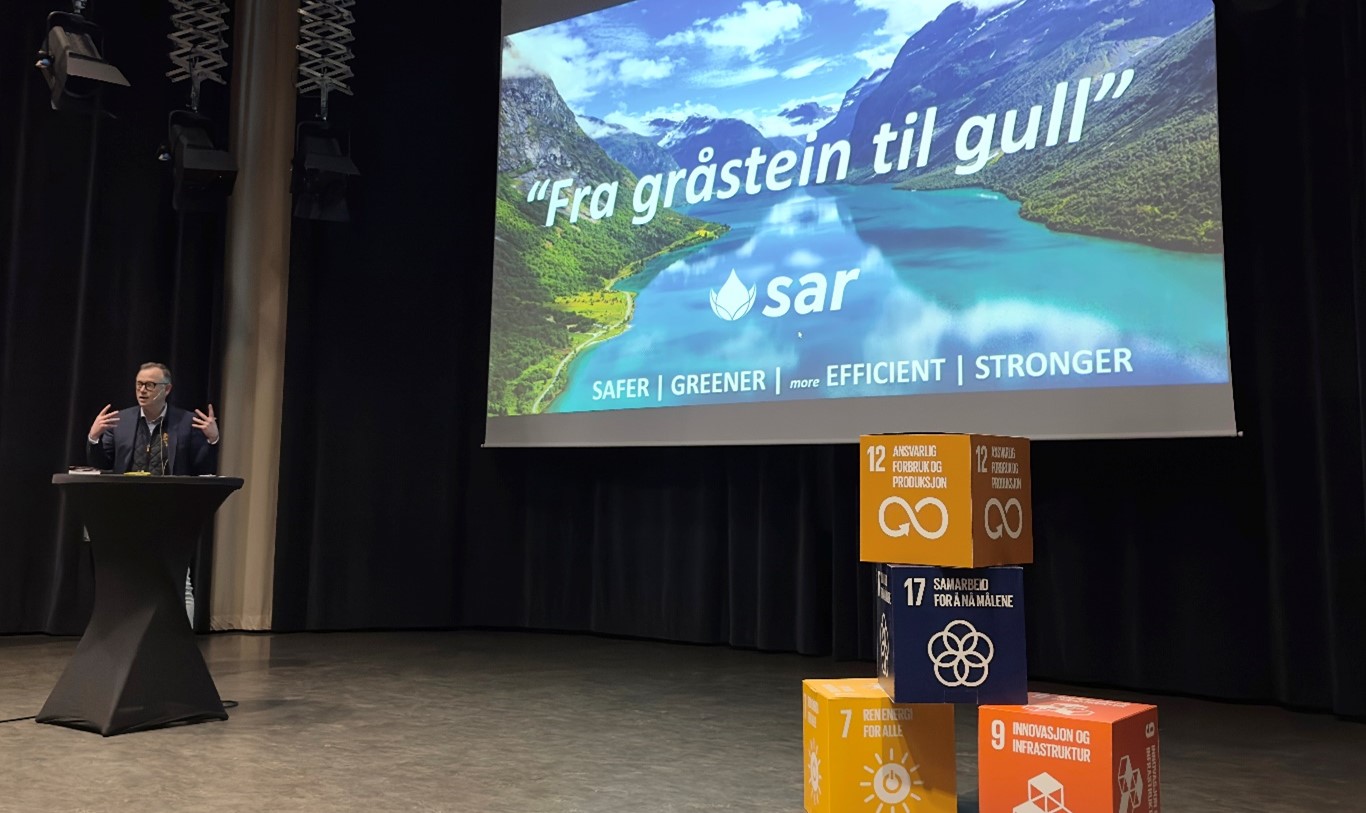 We participated in " Det Grønne Skiftet 2023" held by Sola municipality, FLYT Sola, and Climate Partners in Rogaland at the end of April. Sustainability and green solutions are at the core of SAR's business, so it was a great honor to be invited to this event. Several exciting actors from the business community in Sola gathered to share knowledge and ideas, and thus create learning across disciplines and industries. The event was an important gathering point to motivate joint efforts for a sustainable climate transition.
Gry Isabel Sannes, nærings- og reiselivssjef in Sola municipality, led the event and presented many interesting topics. It was informative and inspiring to see that the business community takes initiative and is genuinely interested in contributing to reversing trends to protect the climate and environment.
Learn more about "Det Grønne Skiftet 2023"
From Waste to Value
During the event, SAR presented their approach on maximizing the reuse of waste within their waste lifecycle.
With this, we hope that people were inspired, and we hope that Tor Olav was able to emphasize the importance of the work being carried out to convert waste into a valuable resource.
SAR is your partner in the journey towards a greener future
With a wide range of environmental services that enable them to work with you and your business to implement good measures and solutions that are important for a sustainable climate transition throughout the value chain.
SAR encourages you to challenge them with questions about waste and their services and wants to be a part of creating green business development with positive results.
Read more about SAR and our services.