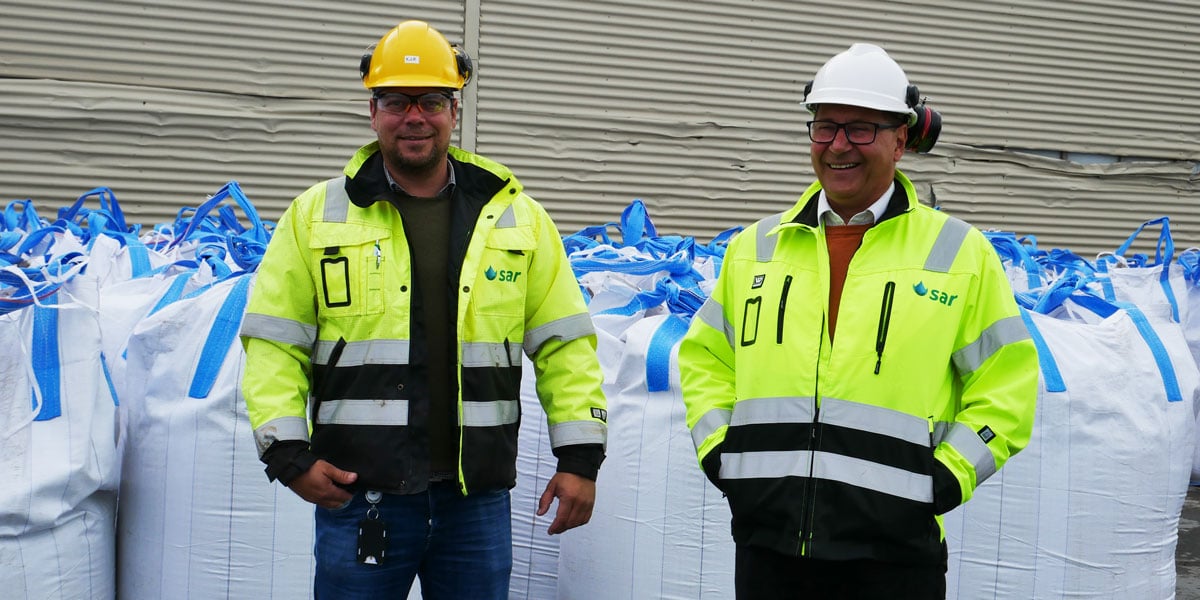 Good utilization of resources and capacity have been of great importance for the drill cuttings processing plant in Risavika for their sustained positive trend in operational flow and downtime. The operation has had a high production and our employees at the plant have really contributed to carrying out the work with good efficiency and quality.
SAR has had the plant in operation since 2016, and work continuously to modernise and expand. Good utilisation of resources and capacity is of great importance internally, but also in relation to the services we provide to our customers.
– In terms of numbers, we have gone from an uptime of 70% a year to well over 90%. We are at 93-95% on uptime on the operation, Christer, Deparment Manager, explains.
Christer and Operational Manager Kjell J. Røstad are very pleased with the results, and gives credit to a proactive way of working, and skilled and reliable employees.
– We would never have been able to deliver these figures without a stable workforce. Freedom with responsibility is key, and that everyone finds pride in their skills and their job, says Kjell.
Praises valuable staff
In SAR, we know that culture and cultural work are also important. Ensuring that employees are happy with and master the tasks they are set to perform is absolutely necessary to create the desired results.
In total, there are 21 employees at the plant in Risavika. The operation runs 24 hours a day, and work is therefore done in shifts of 12 hours on weekends and 8 hours on weekdays. It requires planning and good communication to make a rotational plan that works.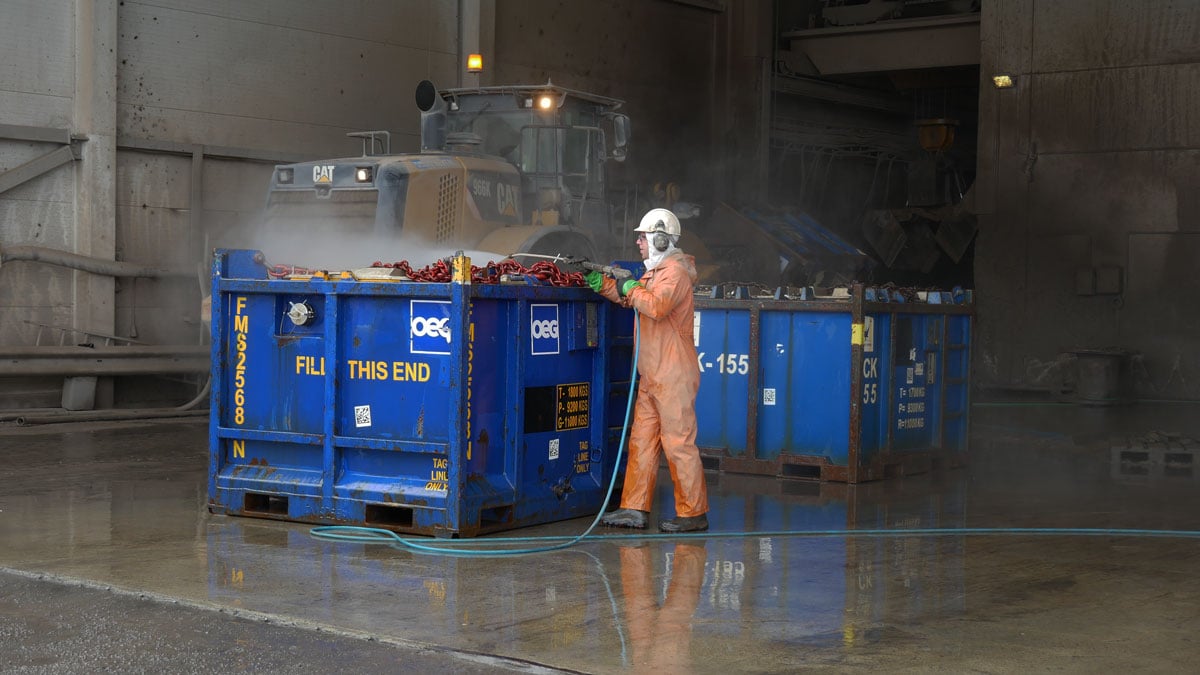 Christer and Kjell highlight the culture among the employees when they talk about what the positive trend is due to. Here, the containers in which the drill cuttings are delivered to the plant are flushed and cleaned.
– If things happen that are not expected, we always manage to get other employees to clock in and help. We depend on the willingness to help and do the little extra, and we have that culture here at Risavika, Christer says.
How the employees work and are helpful in stepping up when needed is one of the reasons he explains the positive trend they have had at the facility recently.
– It is important that we give them the right tools and support, and have good communication so that they feel that they are involved. They get a completely different ownership where they feel that their wishes are heard, says Christer.
– They need to know and be told that we see both them and the work they do when we go in a positive direction, but they must also withstand feedback for better or worse. We work hard to get a culture where they have professional pride, Kjell adds.
Open and honest customer service
Having good customer service is of course alpha omega also at the cuttings plant. Customers deliver drill cuttings, and have expectations of when the job will be finished.
– We have to be open and honest. If we can't empty 10 tanks by the weekend, then we have to be honest about that, Christer emphasizes.
It's one thing that customer service is provided as expected. But the staff is happy to give a little extra where they can.
– We have served hamburgers to the boys who pump from the boats. They have often been out there for several hours without food, so we felt like we wanted to give them hamburgers. We like to talk to people, Christer says and laughs.


Ensure good and sustainable results
The department in Risavika emphasises the value of high quality and sustainable results. At the plant, they have two TCCs (Thermomechanical Cuttings Cleaner) which is considered to be BEP (Best Available Technology) in the field. The technology converts kinetic energy ("Friction Heat") into thermal energy in a temperature-controlled desorption. This effectively causes water and oil to evaporate and further condense separately back to water and oil while preserving the original quality of the components.
SAR CapOil, a registered product from the recovered base oil from the TCC, can be evaluated for use as base oil, fuels, lubricants and for use in oil and gas field drilling and production operations. By using our recovered base oil you will contribute to waste being put to good use by replacing production of new materials for this purpose. Solids from TCC (now purified for water and oil) has potential for different industrial uses. The water from TCC is sent to a final biological treatment at our treatment plant for contaminated water at Mongstad, Norways larges waste water treatment plant.
One of the most important factors to reduce downtime is to ensure that the maintenance of the instruments and machines is taken care of. Kjell praises Christer for how he has developed the handling of maintenance:
– It's a matter of anticipating things, and when we first have problems with the machinery we check if there is anything we can compress before we shut down to avoid a 24-hour stop.
– We have gone from reactive maintenance to proactive maintenance, and made small and simple improvements throughout that do not seem as much externally, but which have made an incredible difference in the operations, Christer adds.
The next steps
Even with the positive trend they see no reason to lean back and relax. They have clear goals for continued improvements and increased capacity.
Visit us at ONS 2022 if you want to learn more about SAR and how we create value for our customers.
Get more information here: Looking forward to seeing you at ONS 2022