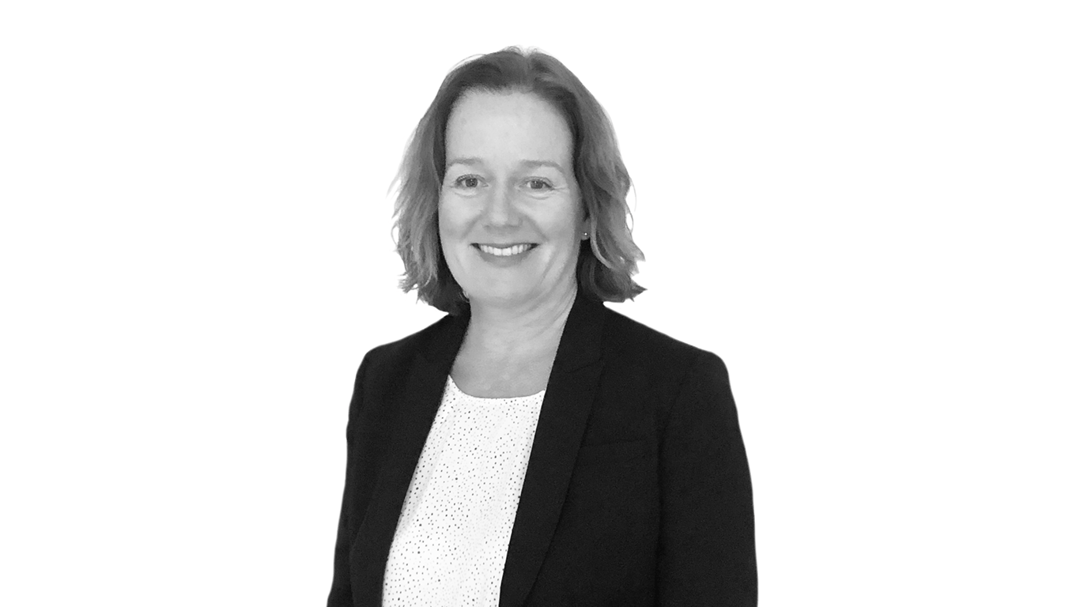 Thank you Karen for all your efforts, for challenging and driving us forward, while at the same time ensuring safety at all levels. We are incredibly happy to have you on the team!
- Tor Olav Schibevaag, CEO
We are proud and humble to congratulate our colleague Karen with 20 years at SAR.
Read all about Karens career at SAR and the changes she has experienced and helped develop in the industry during this time.
When did you start your professional career at SAR?
I began working for SAR back in August 2001. I came from a background in public administration and found myself wanting to work in the corporate world. I saw SAR as an existing company in growth and therefore applied for a position as an environmental consultant.
Could you describe your typical workday during the first years at SAR?
When I began working at SAR, we were not that many people. Hence, we had a good overview over what everyone was doing. I was hired as the second environmental consultant, and we worked fearlessly. Looking back, I believe there might have been a lower threshold for working with clients, and a smaller barrier to make things happen. Today, everything is much more complex.
It was already a growing interest for environmental consulting back in the early 2000s. However, the industry accepted most of the requirements and regulations given by customers and authorities.
In comparison, how is the workday today?
In more recent years, the industry has become proactive contributors, influencing and shaping both requirements and regulations. Today, SAR has resources with recognized competence, directly influencing development of regulations and standards.
At SAR, the environment has always been the focus. However, during the years we have experienced continuous stricter requirements from customers and authorities within health, safety, environment and quality (HSEQ). There has been an increase in requirements to ensure control of the complete delivery process, thus reviews and verification of the Suppliers' HSEQ system.
Even 20 years ago, I believe we were at a leading edge at SAR. At that time, we were only 20 employees, but we managed to see the broader picture and make successful strategies for the future.
What do you like best about your job?
There are several things I like about working at SAR. One of them being that the work I do is very varied. From working with different industries, customers and authorities to also being a part of what happens internally at SAR. Whether it is looking into how we are performing during our day-to-day business or at a strategic level, selecting how to move forward. I feel so lucky to have a job that allows for so much variation, it is very exciting. Lastly, I must add that it is a pleasure working with so many great and driven people.
What are the main reasons why you have been so faithful in SAR all these years?
It has never been boring! Each day is unique, and I thrive in fast-paced environments where there is always a lot going on.
Furthermore, we have an opportunity at SAR to be a positive influence and make a difference. I have always experienced that people at SAR has an attitude of "yes, we are going to make things happen". SAR consists of people who want to achieve a lot, who wants to make a difference and that is a very motivating environment to work in.
What are you most proud of in connection with the work you have done in SAR
I feel proud to have been involved in the overall growth we have had at SAR. I was employee no.19 and back then we only had offices in Tananger. In other words, it was a very local company. Today, we have several departments along the entire coast, as well as activities happening abroad. It has been particularly exciting to start projects internationally.
Furthermore, I feel proud of the good cooperation we have achieved with the authorities. We have become a recognized company with a strong voice, particularly within sustainability.
What changes have you seen in sustainability and circularity since you started?
Sustainability and circularity has become of greater importance in society, in contracts, for customers and consequently also in the way companies market themselves. Today, The UN sustainability goals are visible in almost any organization, and often they are embedded and reflected in their values.
Sustainability is not only important to the companies themselves and their customers, but also for prospects. Today, people want to work for a company that has a good sustainability profile and that takes care of people. As such, it has become much more common for prospects to consider the soft values of a company when choosing where to apply.
Sustainability has to do with people, the environment and profit, not just environment alone. It is this holistic view of sustainability that has become much more apparent in the more recent years. In the past, it used to be much more sector based. Now there is a focus on how everything is connected.
What changes in sustainability and circularity do you envision?
I believe it will become much more important to be able to prove that you are environmentally friendly; that you are making the right choices and that you are influencing the environment in a positive way. This will go beyond just climate emissions and will include for example, how you clean the water etc.
Environment is a broad concept, not just a climate concept. I think that will become clearer with time. I think we will become better at concretizing what this term really means.
I have no doubt that those companies that can present good documentation for their positive environmental performance will gain a strong competitive advantage. Those who can provide proof that they are choosing circular solutions, making positive choices, and have low carbon footprints will be preferred in the marked.